This was going to be my first race of the year, and my first half marathon race ever, first of many and all that. I'm gong into the race with not a lot of training under my belt, 1 week to be precise, but I've been keeping myself in pretty good shape, so was confident on getting a good time.
Day of the race
Hannah and I got up and were out the door by 8:45, which meant I actually got a lie in, Hannah would have preferred a little longer I think. The race didn't start till 10:30 so we made in to Helsby with plenty of time, which meant we could check out the stalls and buy a race t-shirt. After queuing up for what seemed a life time for the toilet, we made our way to the start line. This was where I said goodbye to Hannah, but not before she took a few pre race snaps.
Race
I confidently placed myself not too far from the front, with no intention of finishing there, I just didn't want to have to make my way past crowds of people at the beginning. When I saw the sign of '1:15:00 finishers line up here' I knew I was in the wrong place but it was about to start so I'm not moving now.
Before I knew it the race had started, and off I went. I wanted to keep to race pace, which was somewhere around 4:30/km, as I knew this would get me in under my target of 1:40:00. I found myself getting a little carried away at beginning but slowly rained it in and just tried to stick to my race pace.
10 k
After 10k I still felt really good, considering I had just run a 10k PB in 44:07. I wanted to keep the pace up in hope I would ease under my target time, bar no dramatics. The next half of the race was a constant battle with the hills. They weren't very steep but it just kept going up and down and I felt it hard to keep to my pace. I tried to attack the hills and then rein it in on the way back down.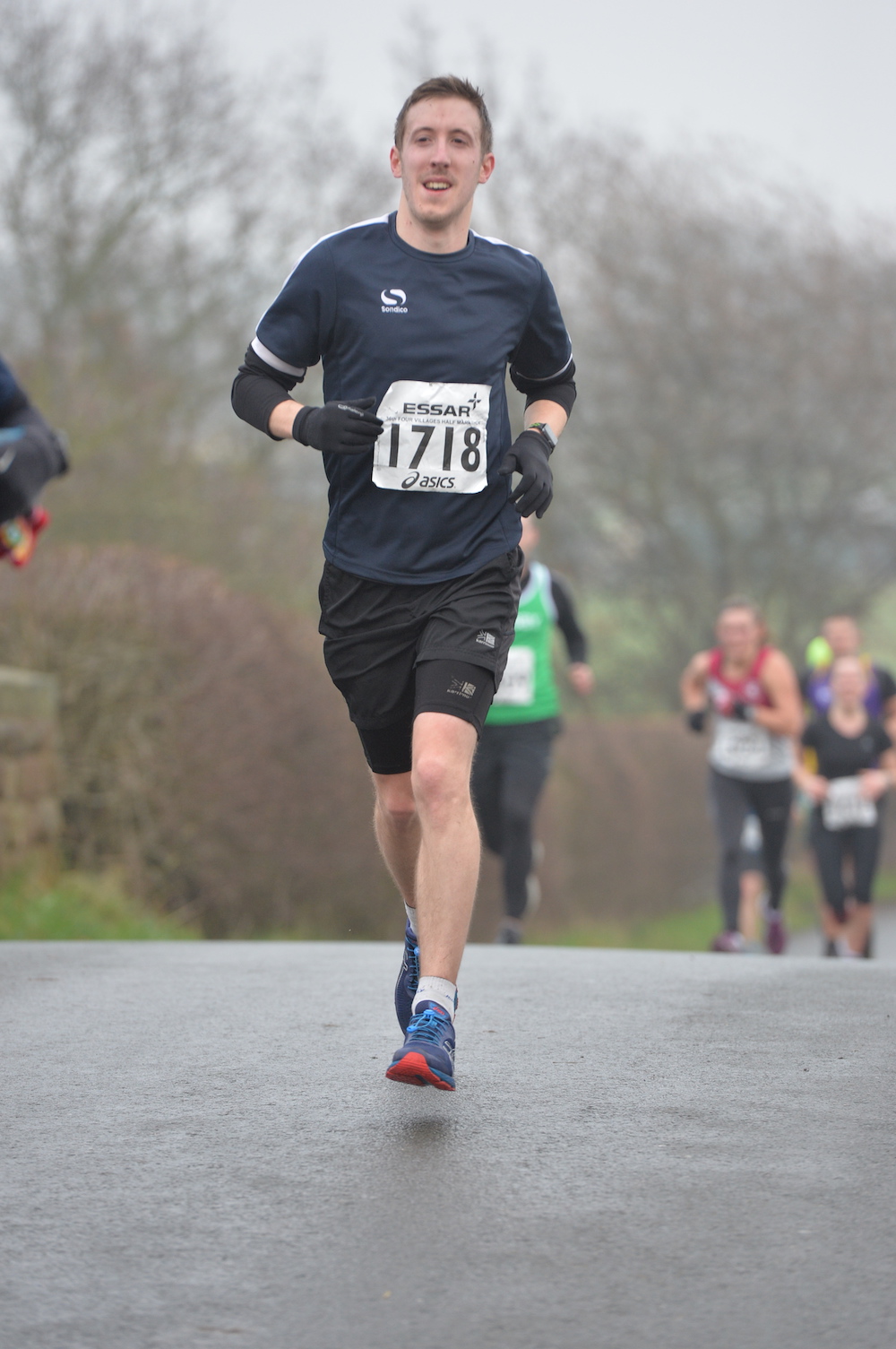 3 Miles to go
After running a nearly identically 10k at 44.09, with only 3 miles to go I knew it was close now. Only a park run to go I kept telling myself. At this point I knew I was coming in under my target time so I thought I would give it my all. My legs felt good, but I was blowing now, and the heart rate was hitting a high of 184. With only a mile to go I got a horrible stitch but just had to battle through. I turned the final corner onto the finish straight. I gave it one last sprint to the finish. Well it felt like a sprint but from the video below it definitely wasn't.
Finish – 1:35:12
I had beaten my target time by nearly 5 minutes which I was delighted with. After taking a minute to get myself together I found Hannah, consumed half a mars bar and we started to made our way back to car.
Related posts