All the training these last few months had been leading up to one goal – to run a sub-3-hour marathon in the Malaga marathon. The training had been going great, and with a 1:22 in the Tatton Half, I felt like I had a great chance of doing it.
That's where all the good news ends I'm afraid. With three weeks leading up to the race, I was on a long training run when I felt my IT band getting tight and rubbing against my right knee. I continued on for a couple more miles before deciding to stop, but by that point, it was too late. I had been suffering from minor IT band issues in my left leg prior to this training block, but with consistent stretching and rolling, I had managed to keep any injury at bay. What I had not been doing, however, was giving the same attention to my right leg which had now left me in a state where any run resulted in excruciating pain. I had to put the training on hold for it to heal. It was another 2 weeks until I did any real sort of run which was a 2.5k Santa dash around the local park. I was still in some discomfort, so any thought of doing the Marathon now (which was now only a week away) was long gone.
Well, so I thought.
I had tried some new stretches over the next couple of days and my IT band started to feel looser. With four days until the race, I managed a 5k treadmill run, relatively pain-free. I was in a little discomfort the day after but soon recovered, and with only two days to go I did another treadmill run. This time it was ten miles. Not ideal to run ten miles only a couple of days before a race, but I didn't want to start the marathon knowing I would be in pain most of the way around. The run went well, so I decided I was still going to run the marathon and just see how it goes.
---
Off to Malaga
We arrived at Malaga on Saturday morning, checked in to our Airbnb before making our way to the expo to pick up the race number.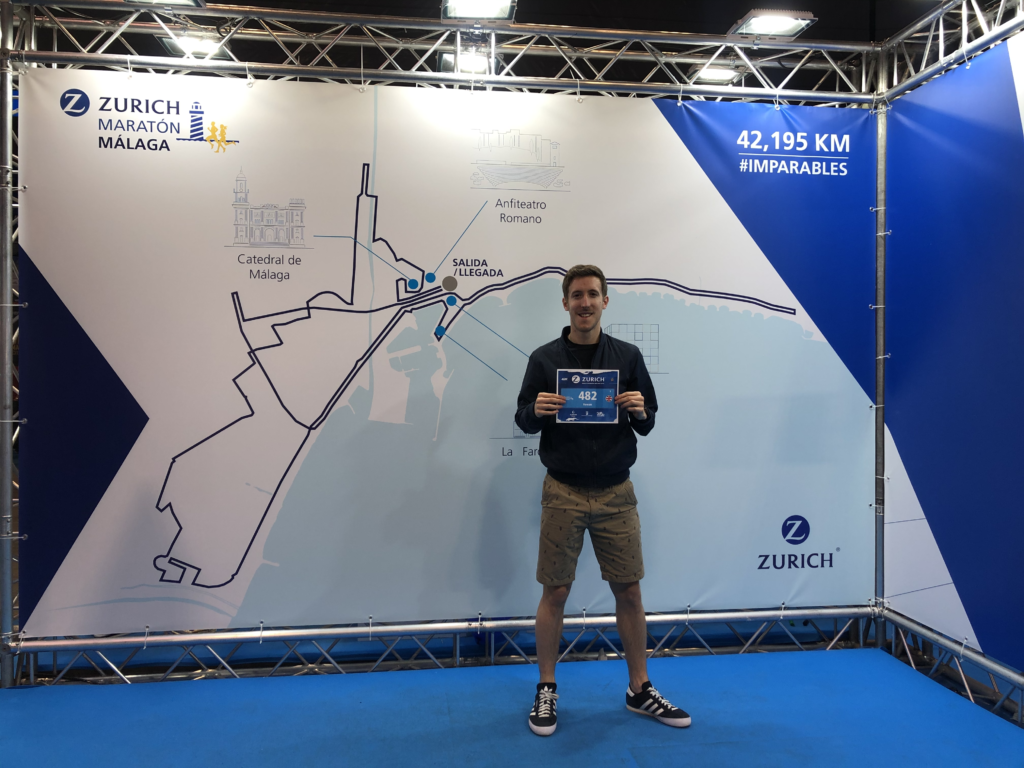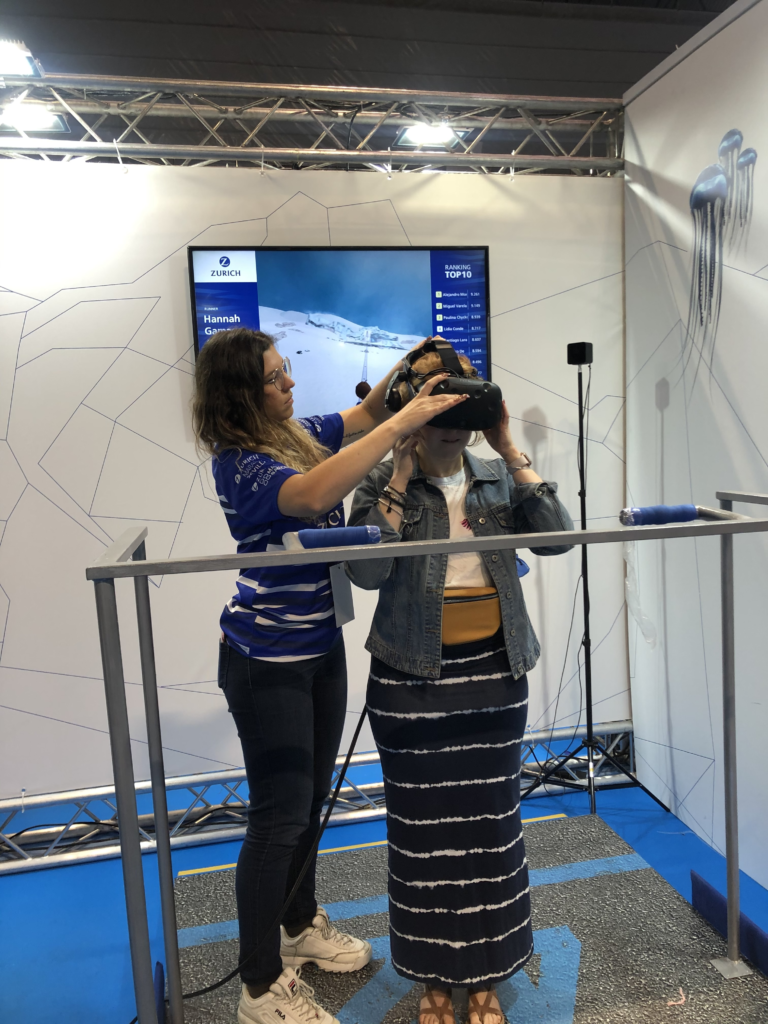 With the expo over, we headed back into the city centre to get some dinner, not before taking in some of the Malaga Christmas markets.
With our bellies full we made our way back to the apartment for a good night's rest.
---
Race Day
With an early start, as the marathon began at 8:30, we made the short one km walk over to the start line to get ready. As the sun was coming up we all took our positions.
With nearly six thousand runners, the start line was busy, with a lot of pushing and shoving by runners trying to get closer to the front. For my original predicted time of under 3 hours, I was placed in the second pack behind the pros. Being fully aware that sub-3 hours was now out the window, due to the lack of running that had occurred over the last few weeks, I lined up near the back of the pack.
The atmosphere at the start line was great. A traditional Spanish band got the race underway and I was just praying that my knee would hold out so I could at least post a finishing time.
The first couple hundred meters started the same as any race, everyone scrambling to get a good position, with plenty of runners shooting off way too quickly.
The first 5k went down in 20:49, I was on target pace, if not slightly fast. Most importantly my IT band felt great. I had a slight twinge the first couple of kilometers, but that soon went as I warmed up.
The next 5k would be the fastest in 20:12, which doesn't bode well for the rest of the race, but more about that later. The next 15k went really well with a 20:19 and two identical 20:34 5k splits. The sun had now come up, and with the temperature around 20°C, it was starting to feel uncomfortable. There was a slight breeze that helped, but I was starting to feel a little dehydrated, and there was still 17km left. I was taking on more water now, but for anyone who has been dehydrated before will know, once you start craving water it's too late. I had not hydrated well leading up to the race due to thinking I wouldn't be running it in the first place, and it made the final section of the race a real slog. I got through the next two 5km splits in 21:12 and 22:06 respectively, but the further I got, the worse I felt.
With 12km to go, I was very feeling really dizzy and struggling to run with any sort of pace. I was craving water so bad at this point, just making it to the next aid station felt like a win as I grabbed multiple bottles of water. At this point, I was overtaken on a regular basis and knew it would be a matter of time before the 3-hour pacers went past.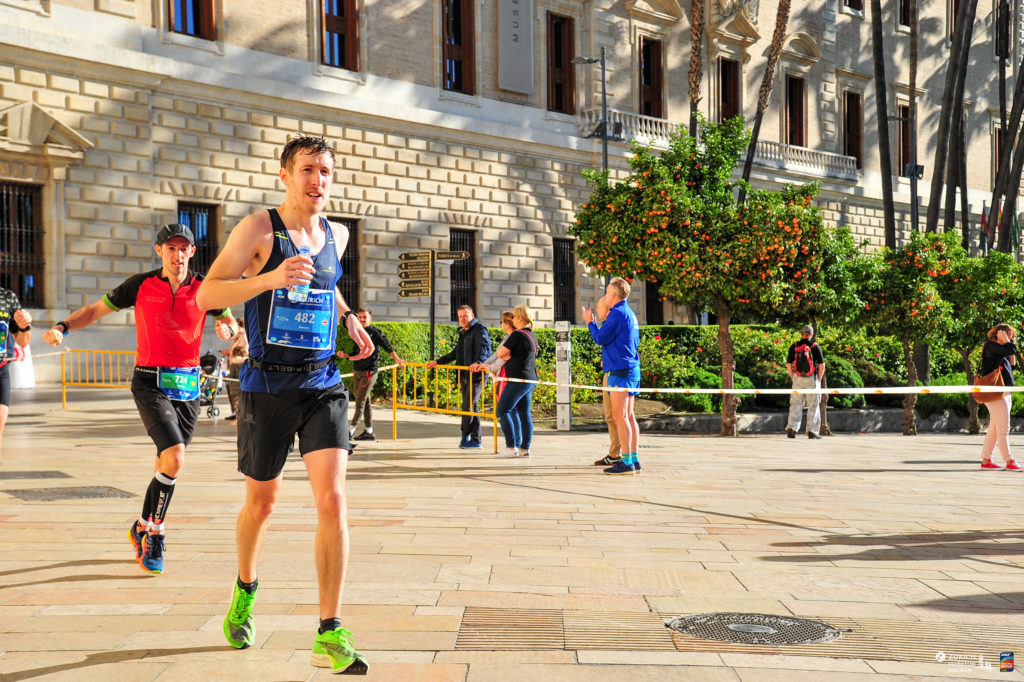 With 5km to go, I was eventually overtaken by the 3-hour pacers, but any chance of a sub-3-hour finish had gone a long time ago. Just finishing the race was the goal now, and believe me, thoughts of just stopping and walking, constantly went through my head.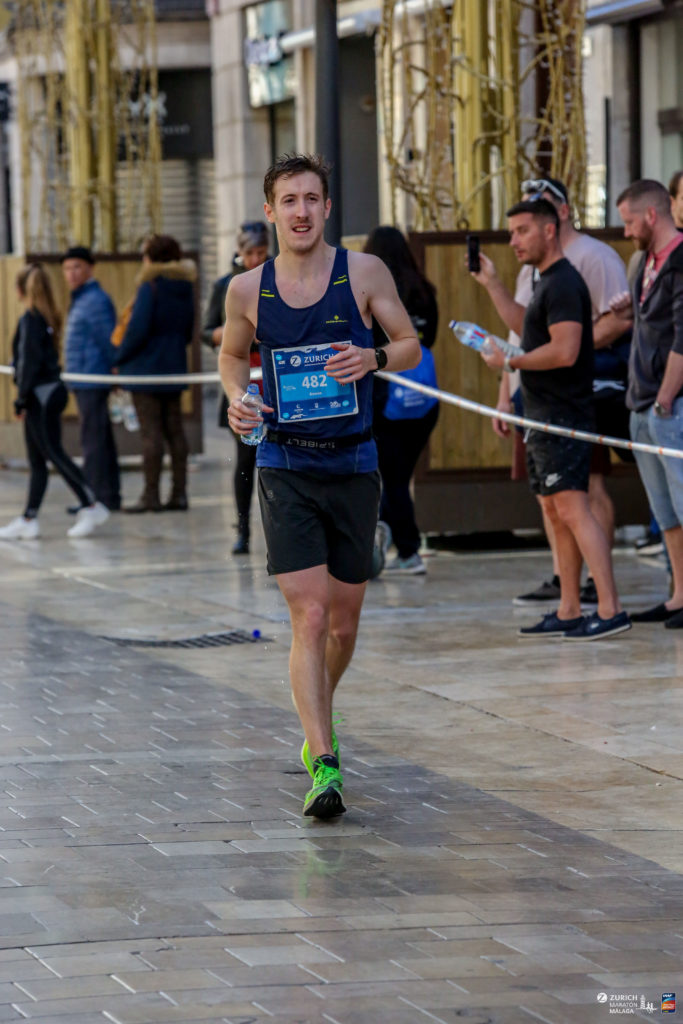 Finally, the end was in sight. I felt very dizzy at this point and could have collapsed at any moment The long straight to the finish line seemed to take an eternity. I barely saw Hannah, who was cheering me on, with just 50 meters to go. Everything was a blur.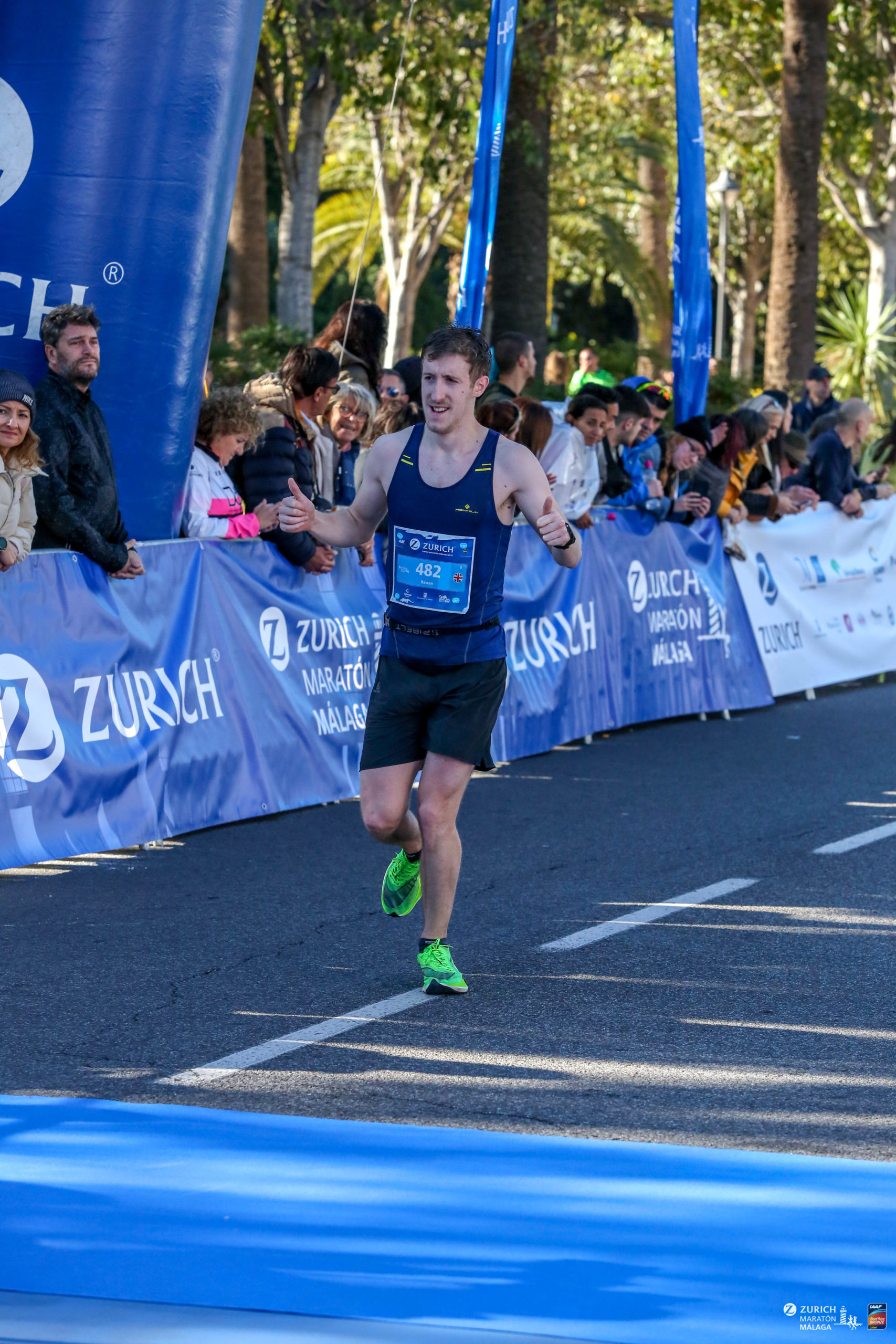 The photos are not a pretty sight but I was so happy to be done. As I crossed the line I needed the steward's help to get my balance. It took a couple of seconds to gain my composure. I was so dizzy and could barely walk. I quickly found Hannah and collapsed to the floor. It was a horrible feeling. Surprisingly my legs felt fine, but my head was in a bad place. As I took more liquids I slowly started to feel better. I eventually managed to stand back up, and only then, did the race start to sink in.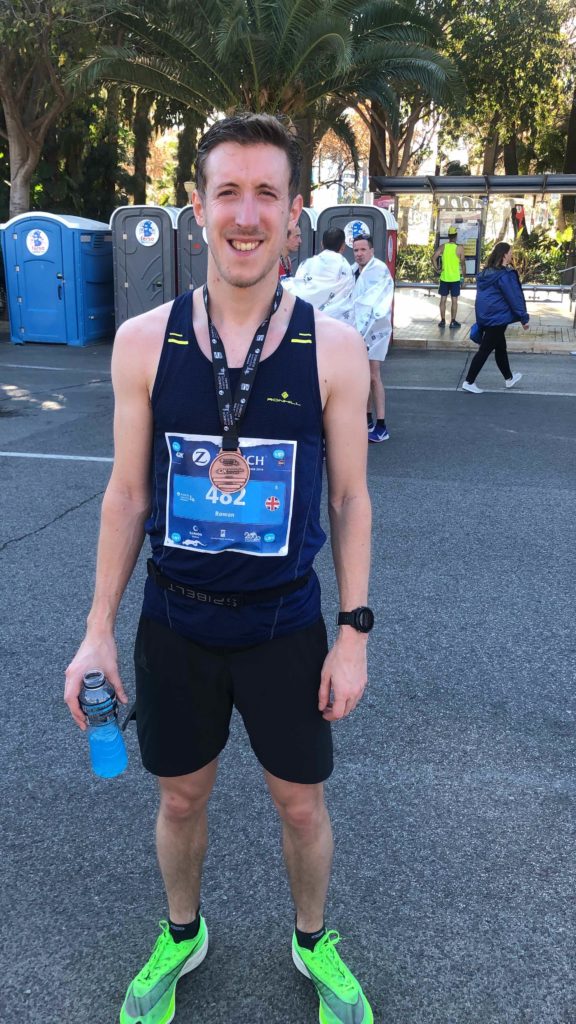 Even though I went in with a goal of sub-3 hours, I was still over the moon with my time of 3:04:03. I could barely run a week prior, and I know with better preparation, the sub-3 hour dream was surely going to happen sooner rather than later.
---
---
Related posts